20 mm Two Step Three-Step Light Load Aluminum Alloy Telescopic Slide Rails
Drawer Slides Description:
This 20 mm height telescopic slide rail loading rate about 20 kgs, the sizes from 4 inches to 20 inches are all in stock.
Aluminum alloy telescopic slides rails
Load rating: 45 lbs 20kg/pair 18 inches
Extension: 75%-100% full extension
Side space: 7.8 mm(0.3 inches) side thickness
Feature: 2 slides slides 
Drawing: 2D, CAD, 3D drawing offer for reference
Material: Aluminum Alloy
High: 20 mm(0.79 inches)
Steel plate thickness: 1.5*1.5 mm
Mount: Side- or flat-mount
Locking Drawer Slides Details:
Locking function slides rails can help you keep the drawer more safety when your vehicle is moving.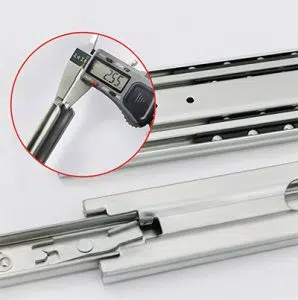 2.5 mm thickness of the steel plate for three members make sure the drawer slides have a high loading rate.
Soundproof bumper, heavy duty slides runner come with these bumper which provide soft and quiet close.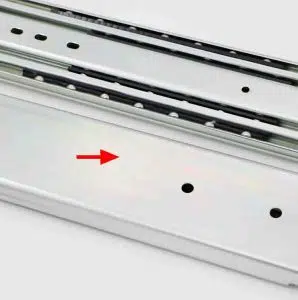 Environmentally friendly electroplating, which make the drawer slides can past the 5% salty spray test for 48 hours.
Three members, which can make the heavy duty slides rails can full extension, 100% extension of slides.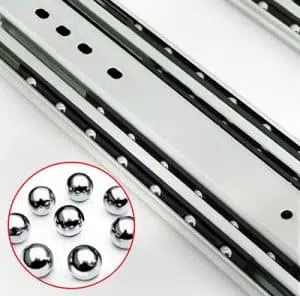 Precision ball bearing, which make the telescopic drawer slides have the smooth and quiet movement.
Locking Drawer Slides Sizes:
Sizes: 12inch, 14inch, 16inch, 18inch, 20inch, 22inch, 24inch, 26inch, 28inch, 30inch, 32inch, 34inch, 36inch, 38inch, 40inch, 42inch, 44inch, 46inch, 48inch, 50inch, 52inch, 54inch, 56inch, 58inch, 60inch. Other sizes like 72 inches locking heavy duty drawer slides even 80 inches locking heavy duty drawer slides, if you like, please contact us.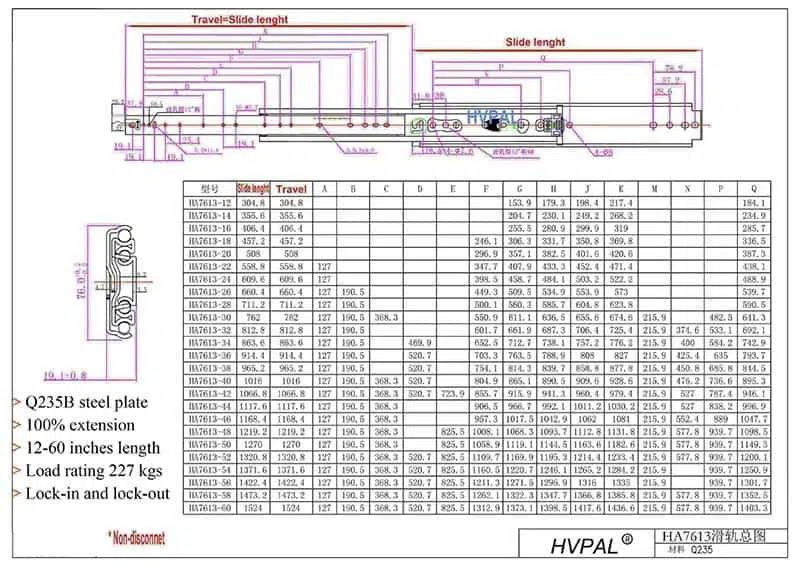 Technical questions, we are experts.
Drawer slides you may also like: